B1F
Citizens Hall Information Center, Seoul Tourist Information Center
A general information center that introduces and provides information on the Citizens Hall along with a tourist information center where you can get information on cultural tourism and travel in Seoul.
Media Wall
A space that provides free expression and relaxation for citizens with six media walls.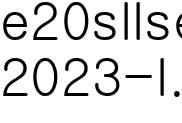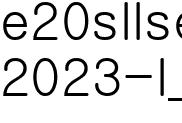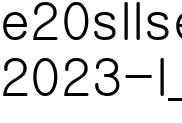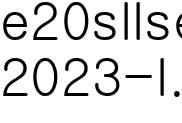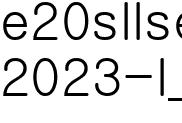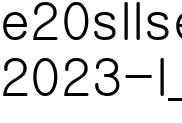 Open Lounge
An open space for citizens to meet and relax where various programs, such as "Dynamic Concert" and "Saturday at the Hall," are held.
Gungisi Relics Exhibition Hall
A space that exhibits 143 Gungisi-related relics, including 45 Gungisi relics from the Joseon dynasty and modern building site as well as the Bullanggijapo (Treasure No. 861-2) artillery for the Joseon dynasty. It provides an opportunity for citizens to experience history by restoring the remains of Gungisi-related building sites and stone sheath as they were at the excavation site.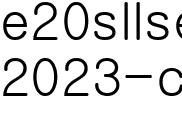 Citizen Plaza
A space for citizens to participate in events, such as special events and rental exhibitions, and the largest multi-purpose space in the Citizens Hall.
B2F
Taepyeong Hall
A space remodeled after the original Taepyeong Hall of the former Seoul City Hall, where various citizen participation activities take place.
Baseurak Hall
A multi-purpose space equipped with sound, lighting, and video facilities that can hold citizens' activities in various fields, such as plays and concerts.
Circle-shaped Room
A circular space with moving walls that can be opened and closed, used for small-scale civic participation activities, such as education and experience programs.
Workshop Room
A space specifically designed for participatory programs, such as educational programs and seminars.
Seoul Bookstore
Located next to the stone steps on the 1st basement floor of the Seoul City Hall, this bookstore sells Seoul-related books and books published by the city of Seoul. Currently, Seoul Bookstore is managed and operated by the Seoul Dongbu Bookstore Cooperative. This cooperative is taking the lead in improving the reading culture and disseminating historical culture by signing an exclusive distributor agreement with the Seoul Metropolitan Government (SMG) in 2014 for municipal publications as well as a consignment agreement with the Seoul Foundation for Arts and Culture (SFAC) for operating the Seoul Bookstore within the Citizens Hall.
Logo image of Seoul Bookstore
Located in the heart of Seoul, Seoul Bookstore is a place for sharing Seoul-related information.
It tries to emerge as a space that is the stem and root of Seoul.
Book sales
| Category | Magazine | General | Postcard | Map |
| --- | --- | --- | --- | --- |
| Types | 500types | 650types | 14types | 5types |
Bookstore
Offline bookstore

Magazines and books sold at Seoul Bookstore located on the B1 floor of Seoul Citizens Hall, Seoul City Hall

Address

Seoul Bookstore, B1F, 110 Sejong-daero, Jung-gu, Seoul

Online bookstore

An online website for municipal magazines published by the Seoul Metropolitan Government

Distribution of magazines

Municipal magazines of Seoul distributed at online and offline large bookstores and general bookstores in Seoul
Fair Trade Shop Jigoomaeul
Jigoomaeul is a fair trade shop. Fair trade is a global civic movement that works together to overcome the poverty of farmers, workers, and producers in underdeveloped countries through fair and ethical trades, an ethical consumption movement that reflects on the conduct of the free trade market that sacrifices people and the environment only for profit, and a social-economic movement aiming for a sustainable alternative society.
I Market Seoul U
I Market Seoul U is a joint exhibition center supported by the city of Seoul and prepared by the Small Business Agency (SBA) for distribution and market support for socially-cared companies. It was opened as a shop for small enterprises in the major business district in Seoul when the city of Seoul signed a consignment with SBA in August 2012. In January 2013, the first I Market Seoul U store was opened in the basement of the new building of Seoul City Hall and has become a major socially-cared enterprise shop visited by over 10,000 citizens. I Market Seoul U opened its second store in Cheongdam-dong, the center of Gangnam, and its third store in Seongbuk-gu. I Market Seoul U is striving to improve the brand of small enterprises by implementing stylish store interiors to meet customers' expectations. The Seoul SMG and SBA continue to strive to expand the market for excellent small enterprise products by cooperating with external private companies and public institutions beyond I Market Seoul U stores.
All proceeds of I Market Seoul U are reinvested in small enterprises.
Socially-cared enterprise

Refers to small enterprises with less than 50 employees, including youth companies, women-owned companies and social enterprises, that create social values.

Contact

+82-2-2038-2114
Size of I Market Seoul U at the Citizens Hall
Location

Citizens Hall (B1F)

Area

Approx. 215 m2

Opened

Jan. 2013

Characteristics

Events, test stores
Status of I Market Seoul U store at Citizens Hall
Category
Cultural products

(handicrafts, stationery)

Accessory products

(wallets, bags)

Household products

(bedroom, kitchen)

Beauty/design

(cosmetics, design products)

Miscellaneous products

(idea products, etc.)

95
34
6
6
30
19
Smart Seoul Exhibition Hall
A space where you can learn about smart city services in the citizens' daily lives with the theme of "Seoul, a city where citizens' lives are changed based on data." It comprises four themes: "Collecting Seoul," "Discovering Seoul," "Changing citizens' lives," and "Make it together."
Meeting Garden
Established in 2020, Meeting Garden is an eco-friendly resting place for citizens to help Seoul Citizens Hall visitors to rest comfortably.
A large natural flower vertical garden with an area of about 30 m2 helps purify the air in Seoul Citizens Hall and serves as a commemorative photo zone.
Youth Vitality Center
Youth Vitality Center provides one-stop support to help prepare for online interview, produce self-introduction video, experience AI interview, check aptitude test and receive employment consulting.
Anyone between the ages of 15 and 30 can receive the services for free.
How To Use

Seoul Job Portal→JobCafe→Youth Vitality Center→Program application/Study room reservation
Contact

02-739-9050, 9051
Youth Vitality Center 2
Youth Vitality Center 2 operates a one-stop counseling window for youth injured discharged soldiers as the first in Korea, while renting study cafe space for free and providing one-on-one counseling services by experts for their finance (investments) and mental health (psychological health).
Anyone between the ages of 15 and 30 can receive the services for free.
How To Use
Contact

070-8805-2918, 2919